Monthly Archives: February 2013
Evening all.
Happy to say that one of my poems, 'Woman' is up on the Kumquat Poetry site. You can read it here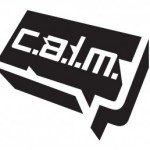 I wrote something for those wonderful folks at CALM on male role models, mentoring and teaching.
CALM is the Campaign Against Living Miserably which tries to prevent male suicide in the UK – the biggest killer among men aged 18 – 34.
Chance UK (whom I volunteer for) for are a charity working with children aged 5 – 11 with behavioural difficulties, in order to stop them developing damaging behaviour in later life.
If you're a boy aged 12 – 17 I've not left you out deliberately. Maybe you'll like one of my stories.
Hi folks
I'm doing a ten minute talk on Time Travel at MVMNT cafe in Greenwich on Wednesday 6 Feb. Come along. There's poetry and other nonsense from people like Dan Simpson, Josh Siegel and more. Come along, it'll be fun.